The introduction of a curfew, in whole or in part, in many countries has led to the COVID-19 outbreak to significantly change consumer behavior and reshape the industry.While shopping malls and stores are affected negatively from the epidemic due to customer preferences along with the measures taken, online retailers are constantly gaining customers by increasing the sales volume.Consumers have started to prefer online shopping, which is the fastest and safest way to meet their needs during the pandemic. E-commerce is a method that reduces physical contact to zero except for delivery of cargo. However, direct access to the product continues to increase its importance in our lives, not only for health but also for practical, time and energy saving reasons.
SEMrush, stated that they analyzed data traffic of hundreds of websites which includes highest variability in different industries. When we consider these industries have historically been high-volume search categories, even a few percent increase means millions of new visitors.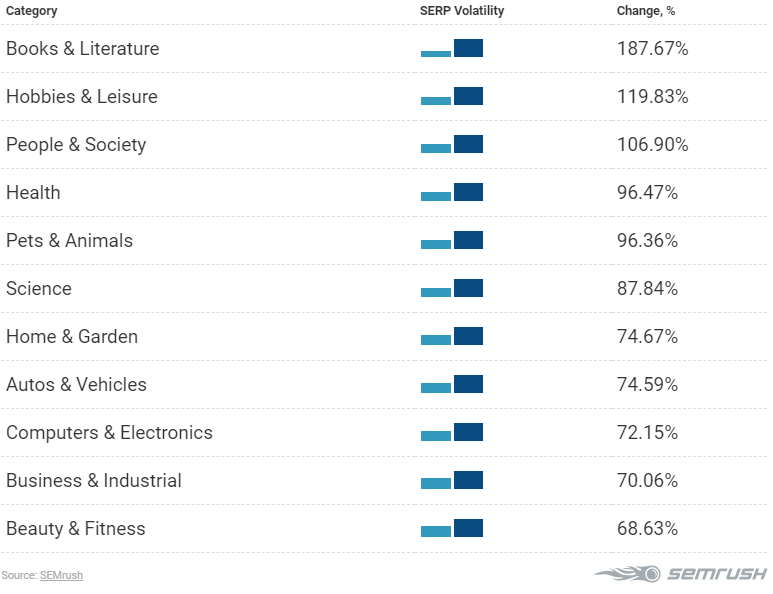 In this table, we see the effects of the COVID-19 outbreak in different categories. If we look the details of these categories; detergent, soap, disinfectant, gloves, mask, toilet paper and cologne sales reached record levels on e-commerce sites. The media and the public opinion have a high share in this. Especially the news about soap, disinfectant and cologne increased the sales of these 3 materials. It's been said that virtual market sales have increased by 60 percent with current calculations.
Hobby products were also positively affected. In particular, puzzle sales increased by 65 percent and book sales increased by 25 percent. The sales of food supplements which regulate the immune system are at a record level; sales of herbal products increased by 45 percent and vitamin C sales increased by 85 percent.
With the growth of the e-commerce sector, the sale volume of pet shop products, which developed further, increased with the virus. And it's been expecting to grow even further.
According to experts, the new shopping habits that we have acquired during the pandemic will continue after the pandemic, and it will evolve to a new shopping habit.
When we consider experts' prescience about second wave of the COVID-19, we can expect that grow in e-commerce will gain speed. If you want to keep up with this change and become an important actor in e-commerce, we are always at your side as Disual with our customer-oriented solutions and user-friendly infrastructure. You can also lay the foundations of a powerful e-commerce site with our software support that can be easily integrated with your current "ERP" and / or "CRM" software.
If you want to make the most of the transition to online shopping and to have an e-commerce site, you can contact us.